We believe what happens tomorrow is determined by what we do today.
ENSIS technology enables continuous processing of thin materials and thick plate without a cutting lens change or manual setup. This is made possible by a highly-innovative resonator that automatically changes the beam mode to accommodate whatever material and thickness is being processed.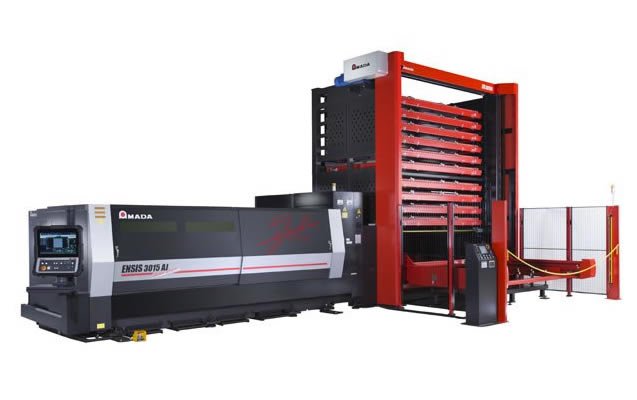 The latest advancement of ENSIS technology includes the addition of an advanced collimation system that controls beam diameter and beam configuration. The ability to provide infinite mode and diameter control combinations is an industry first, and it ensures unprecedented productivity. ENSIS achieves up to 66% reduction in processing time when compared to conventional fiber lasers at the same wattage and achieves 1-second clean pierce in 1″ plate.
The elimination of the need to change lenses is a crucial advantage offered by the ENSIS 3015 AJ Series — resulting in continuous, high-speed, high-quality production with all system components performing with outstanding energy efficiency.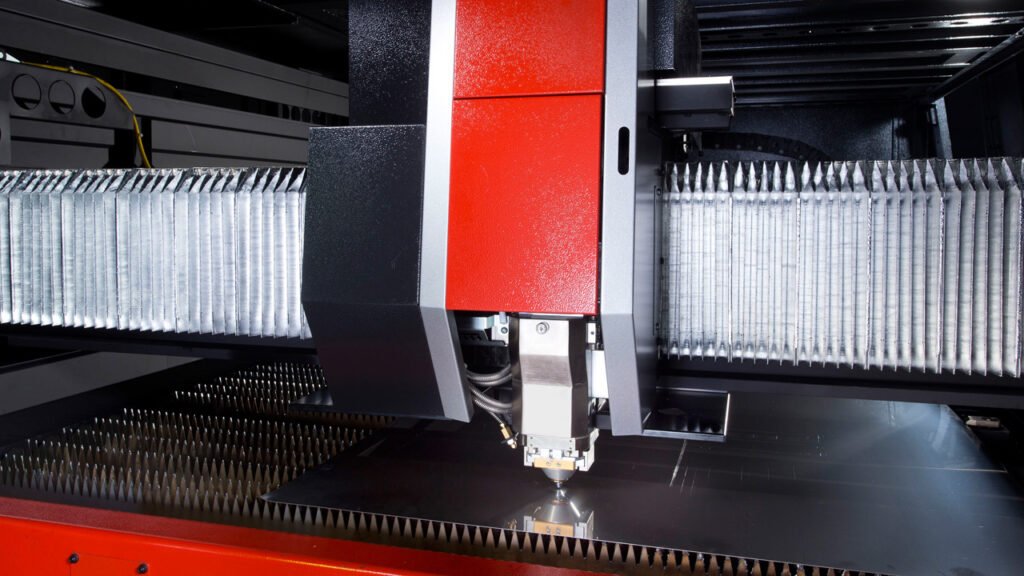 The ENSIS Series is ideally suited for ferrous steels as well as for nonferrous metals such as stainless steel, aluminum, copper, brass, or titanium — achieving an unmatched combination of speed and exceptional edge quality for the broadest spectrum of material types and thicknesses.
Superior processing stability, especially for thick mild steel
Building on the success of the ENSIS machines, AMADA introduces the ENSIS 9kW, equipped with both the Variable Beam Control technology and new Auto Collimation system. The combination of these two technologies with single lens capabilities lead to high quality, high speed cutting and high speed piercing, particularly when processing thicker mild steel. For example, 25mm mild steel can be pierced in one second.
Also being demonstrated will be AMADA's CFC cutting technology to increase cutting speed and reduce assist gas consumption significantly. This machine is also equipped with AMADA's new electric LST-3015e pallet changer.
The ENSIS Series uses AMADA's proprietary fiber laser technology to process both thin and thick materials without a cutting lens change or manual setup. The 3kW, 6kW, 9kW, and 12kW fiber engines incorporate AMADA's ENSIS Technology that optimizes the laser mode and Beam Parameter Product (BPP) based on the material thickness being processed. The ENSIS Series achieves high-speed cutting in thin material, a key capability of fiber technology, and the ability to process thick plate efficiently.
ENSIS Series Fiber Laser Standard Features:
ENSIS technology allows for continuous variable beam control across
every thickness of material with no setup
1.4g acceleration over the entire work area
Automation-ready
Energy efficient